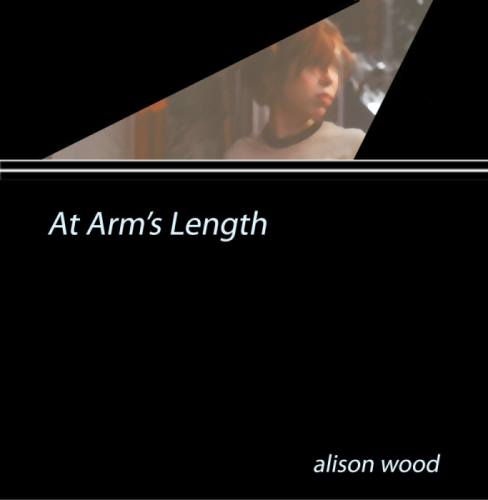 all songs written by Alison Wood
all material copyright 2006 Alison Wood

Goodnight L.A.: Alison Wood - vocals, acoustic guitar; Taylor Barefoot - electric guitar; T-Bone Wolk - bass; Carl Blake - drums
Sorry: Alison Wood - vocals, acoustic guitar; Taylor Barefoot - guitars, drums; T-Bone Wolk - bass; Dennis Carrol - piano
I'm Okay: Alison Wood - vocals; Taylor Barefoot - guitars, drums; T-Bone Wolk - bass; Jason Dunn - piano
Crayola: Alison Wood - vocals; Taylor Barefoot - acoustic guitar, electric guitar; Chris Joye - bass; Carl Blake - drums; Dennis Carroll - piano; Johanna Morrisson - cello; Brittany Uschold - violin; Alice Livingston - backing vocals
Writing on the Wall: Alison Wood - vocals; Taylor Barefoot - guitars, fretless bass, drums; Chris Joye - bass; Dennis Carroll - piano; Alice Livingston - backing vocals
Lost: Alison Wood - vocals; Taylor Barefoot - acoustic guitar, electric guitar; Chris Joye - bass; Carl Blake - drums; Alice Livingston - backing vocals
Fourth of July: Alison Wood - vocals; Taylor Barefoot - acoustic guitar; Chris Joye - bass; Adam Nazro - percussion
The View from the Edge: Alison Wood - vocals; Taylor Barefoot - electric guitar, acoustic guitar, drums; Chris Joye - bass
Close By: Alison Wood - vocals; Taylor Barefoot - acoustic guitar, drums, bass; Johanna Morrisson - cello
Better Off Alone: Alison Wood - vocals, acoustic guitar; Taylor Barefoot - electric guitar, drums, bass; Dennis Carroll - piano
Zero Sum Gain: Alison Wood - vocals; Taylor Barefoot - acoustic guitar
produced, engineered, mixed, mastered by Taylor Barefoot for Barefoot Studios
artwork by Christopher Wood · promotions & publicity by Laura DeWitt
_Thanks_:
Endless thanks to Mom, Dad, Jeremy, Christopher, & all my family & friends; I couldn't do any of it without you. Julia, Ziggy, Laurita... you make it possible and make it worthwhile.

...to Christopher for the artwork & Jeremy for the website.

...to Grandma, who bought me my first piano & taught me to play it.

...to Taylor, producer T engineer extraordinaire, for having faith in me, & going miles above & beyond.

...to the inmates at 158 Albion for putting up with the noise.


Special thanks also go to:
Abbey, Lisa, Kate, Anne-So, Steph, Dennis, Chad, Clancy, Pauly, Andy, Mer, Matty T, Miranda, Bill & Christine, Sloe-T, M. Walt, Howie, Matt Nathanson, SK & the boys, BK, Zox, Vaco, Radley, Bursky, my lovely assistants, George Hear, Nicole (for the 'do), Laura, Matt Smith & everyone at Club Passim, Peter Irvine, All Asia, The Chit Chat Lounge, Luke, Mr. Artz, Glossman, Brian Crowe... for teaching, encouraging, inspiring, supporting, & helping me to make it all happen.

Many thanks to Will Ackerman & Imaginary Road Studios for the use of that beautiful facility, & to Taylor, T-Bone, Carl, Chris, Dennis, Adam, Johanna, Brittany, Jason, & Alice Livingston for lending their marvelous talents.